Annual Report Infographic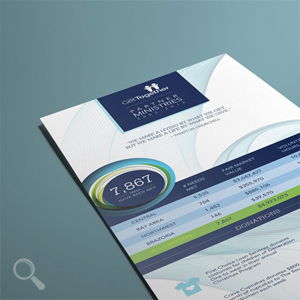 The traditional annual report is quite an undertaking. Why not create an infographic annual review instead? It is a quick read your audience can share via email and post on social media thus furthering your reach organically. 
If you are a nonprofit, pick a few success metrics: families helped, amount donated, positive outcomes. Details about impact: demographic of people impacted, geography of impact. And financials: funding raised, expense categories, etc. 
To the right is an infographic Design With Purpose created for nonprofit organization The Get Together. They will print their infographic annual review for a networking luncheon, send it via email, and use it in social media feeds. Check it out! 
Comments are closed